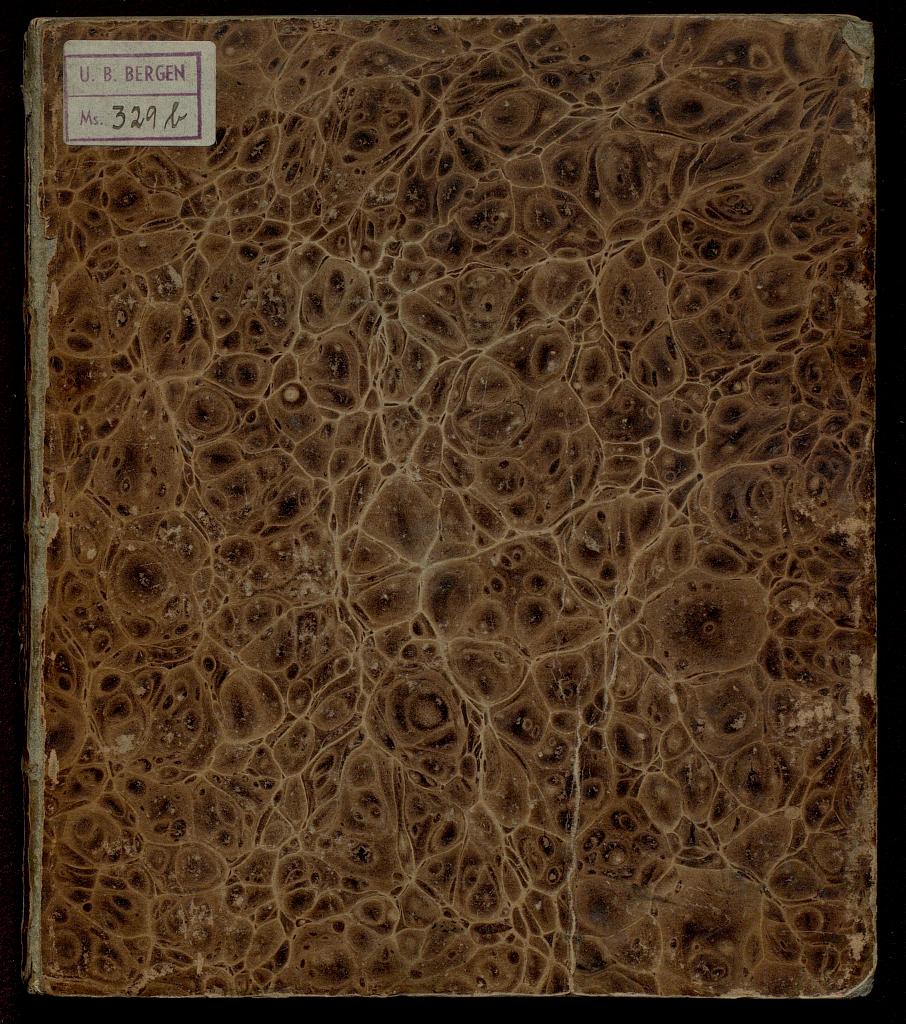 Inneholder diktene: For Norge - I Krigstid. (Denne Sang blev skreven 1808, blev sat i Musikk af Overlærer Bohr, og var gjennem alle Krigens Aar Nationalsang over det hele Land).
- For Kongen, 1830.- Den 17de Mai. (Sunget i et talrigt Selskab af alle Stænder paa Nyegaard ved Bergen 1827.- Den 4de November 1827. - Krigssange. - Gravblomster: - Ved min Moders Død ("Min dyrebare Stedmoder Anna Dorothea Hoff, datter af Løitnant Andreas Hoff og Anna Greve,døde 1818 i Bergen i sit 79 Aar. I 39 Aar - var jeg saa lykkelig at have denne blide, ædle, klogesjeldne Moder. Min rette Moder. Lydia Catherina Middelthon, af engelsk Familie, døde den Dagjeg var til Daaben). - Albert Peter Sagan (Hans far). - Frid. Christ. Holberg Arentz (rektor i Bergen). - Nic. Chr. Vendelboe Lassen.- Joh. Nordahl Brun.431 - Lucia Margaretha Pytter. - Hjeromymus Reimers (Kateket ved Domkirken). - Ahlert Heinrich Brandt ("Han var født i Hamburg og døde i Bergen. Hans mærkelige Levnetsbegivenheder have givet Stoftil en Fortælling i Budstikken "). - Wilhelm Bernhoft (justisraad og toldinspektør i Bergen + 30/8 1827)
Dette dokumentet er knyttet til emnene 1800-tallet, Dikt, 1700-tallet, Salmer av Lyder Sagen
Relatert til: Lyder Christian Sagen, Christian Frederik Gottfried Bohr, Wilhelm Bernhoft, Ahlert Heinrich Brandt, Hieronynus Reimers, Anna Dorothea Hoff, Nic. Chr. Vendelboe Lassen, Fredrich Christian Holberg Arentz, Albert Peter Sagen, Lydia Catharina Middelthun, Johan Nordahl Brun, Lucia Margaretha Pytter, Anna Greve, Andreas Hoff
Fysisk beskrivelse
8°. 74 beskrevne blader. B.
---
Sitering
Wikipedia
{{cite web |url=https://marcus.uib.no/instance/manuscript/ubb-ms-0329-b |title=Digte over "Fædrelandske æmner". |author=Avdeling for spesialsamlinger |accessdate=Mon Sep 20, 2021 |publisher=University of Bergen Library}}